Location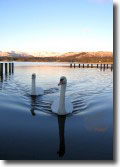 The conference will take place in the beautiful Lake District in the county of Cumbria in the northwest of England. This landscape of mountains and lakes was formed by glaciers during the last ice age 10,000 years ago and is now a popular area for hill walkers and climbers. Here are links to views of the region from local photographer Ann Bowker: Today's Lake District pictures and Recent Lake District pictures. Here is a link to an interactive satellite map of the region (courtesy of Google).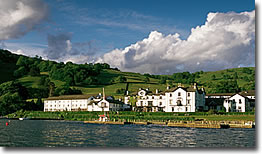 The conference venue is the low wood hotel which is located in the countryside just outside of the small town of Ambleside which rests at the north tip of Lake Windermere. This area is also famous for the poet William Wordsworth who lived and worked close by.
Transport
As it is a rural location the nearest international airport is Manchester which is around a 90 minute drive away. Manchester Airport has direct flights all over Europe and North America and we propose to run three shuttles from the airport directly to the conference site. A small minibus (15 seats) will leave Manchester airport from Stand A of the bus station at 11:30 BST on Sunday 9th September to travel to Ambleside a journey that will take around 2 hours. Larger coaches will leave at 16:00 and 20:00.If these times are not convenient then it is possible to travel by train from Manchester airport to the town of Windermere which is just 3 miles from Ambleside. Follow this link for information on train timetables
People who wish to travel to London can either transfer by air to Manchester or take the train directly to Windermere and then take a taxi for the remaining 3 miles to Ambleside.
People in the U.K. or northern Europe who want to drive can find maps at Google maps.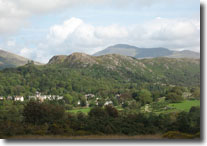 Weather
In the second week in September we can expect the weather to warm and reasonably dry, with temperatures in the range 18-22 Celsius (64-72 F). An umbrella or shower proof coat can be useful. For an up-to-date weather forecast see: BBC weather centre.